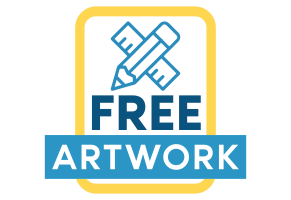 When we say Free we mean Free!!!! No hidden costs!!!
Our free trophy setup, proofing and engraving offer means for quality artwork, there are no additional costs and however long it takes to ensure your proof is right is no problem. We will not charge you additional proof charges either.
We do not restrict you to a 'line limit' on your presentation so you can be as concise or embellished with your words as you like.
Our unlimited engraving, unmatched by our competitors, applies to each item of your order.
All products that show the "FREE ARTWORK" badge this means free 'inclusive artwork' which means any logo or design that is laser or computer engraved/printed has no additional fee added to the price you see on the web.
Unlike our competitors, there are:
No set-up fees
No extra proofing fees
No engraving 'line' limits


Why do we do this? Want to make sure we are providing you with exactly what you want without hidden costs!!
What we would ask is:
Logo's/Designs are sent to us in vector format where possible. The better quality the file we are provided the better the finished article will be.
What is the Difference Between Vector & Bitmap: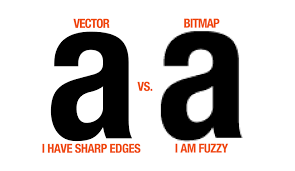 How do I know if my file is Vector or Bit Map:
Vector file extensions are: SVG, .EPS, .PDF, .AI, .DXF
Bitmap File extensions are: BMP, .TIF, .GIF, .JPG
How do I supply my engraving information
For Large orders it's best if we are provided with a list of information either in word or excel. This can be e-mailed to sales@barclayengravers.co.nz or you can add your engraving details in the box provided when you place your order or enquiry.