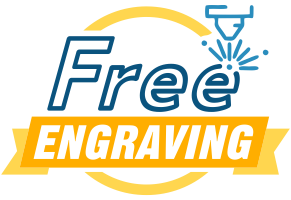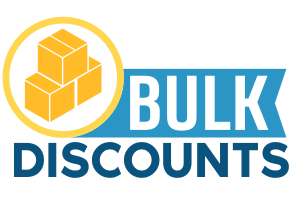 IS ENGRAVING INCLUDED IN THE PRICE?
We believe that you should know what you're paying for up front, NO HIDDEN COSTS. Unlike our competitors our pricing includes engraving & artwork like adding your clubs logo or school crest. There's nothing more frustrating than picking the items you want based on the advertsied price only to find out at the end there's another bunch of $$$$ to add on the to the cost. The price you see is the price you will pay!
Yes, we are dedicated to providing you with the most competitive and transparent pricing for large quantity orders. Bulk pricing will be automatically calculated on items in your cart. In general our bulk pricing is as follows:
2-5 items of same product - 5% discount off RRP
6-15 items of same product - 10% discount off RRP
16 or more items of same product - 15% discount off RRP
Although we believe we have very competitive pricing if you find an identical product at a lower price we promise to match the competitors price.
All we ask for is to be provided with the competitors written quotation! We just need to make sure we're comparing apples with apples not apples with bananas :-)
I NEED MY ORDER URGENTLY, CAN YOU HELP?
Urgent orders are our specialty & we are here to serve you our customers. We will do everything we can to provide what you need when you need it. On occassion we may need to charge an extra fee if you require your item/s quicker than our standard turnaround time.